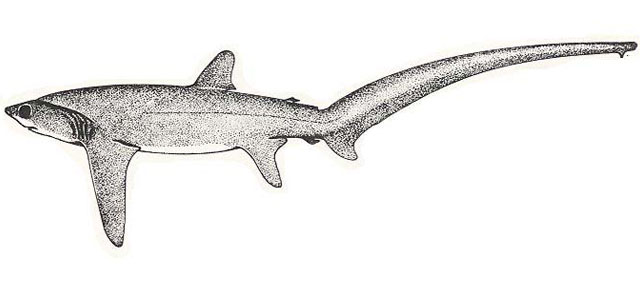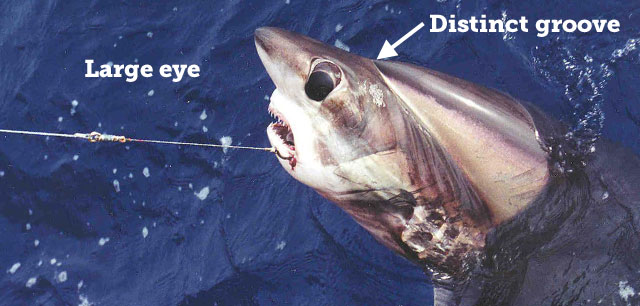 Shark, Bigeye Thresher
Shape
Synonyms
Alopias superciliosus
Edibility
n/a
Regulations
Notice to anglers: regulations on this page are location specific. Depending on your location, you could be in multiple regulation areas. To ensure you're looking at regulations based on your current location or latitude/longitude, Download the Fish Rules App and enable location services for the best and most accurate experience.

Download for Android

Download for iOS
Bag Limit 2

Aggregate Information Name: Finfish (in CA) Limit: 20

Additional Notes
No size limit.
When filleting fish on a vessel, each fillet must bear a one-inch square patch of skin.
Gear Hook and Line Only

Additional Notes
No person shall fish for, or land, any shark or shark parts. It is against the law to buy or sell any shark, shark parts or shark products. It is illegal to export or import sharks, shark parts or shark products. If you hook a shark while fishing, you must promptly release it into the sea unharmed.
For a list of official country and state regulations, visit here