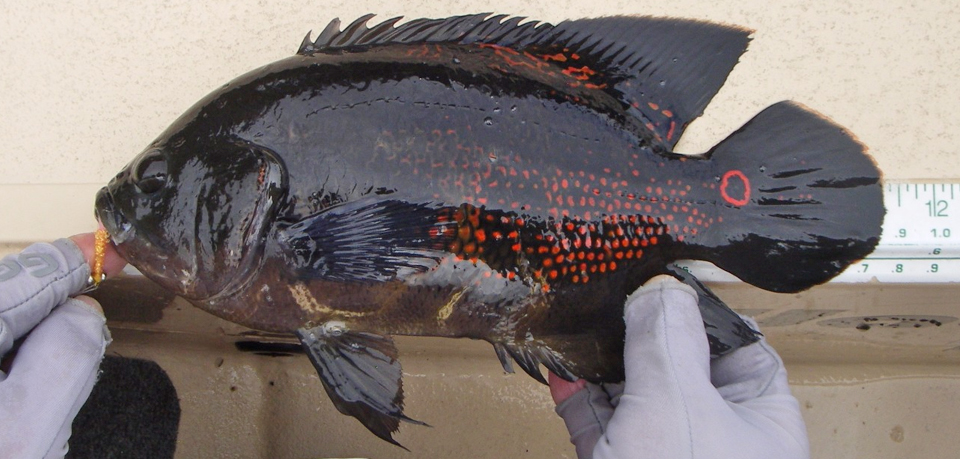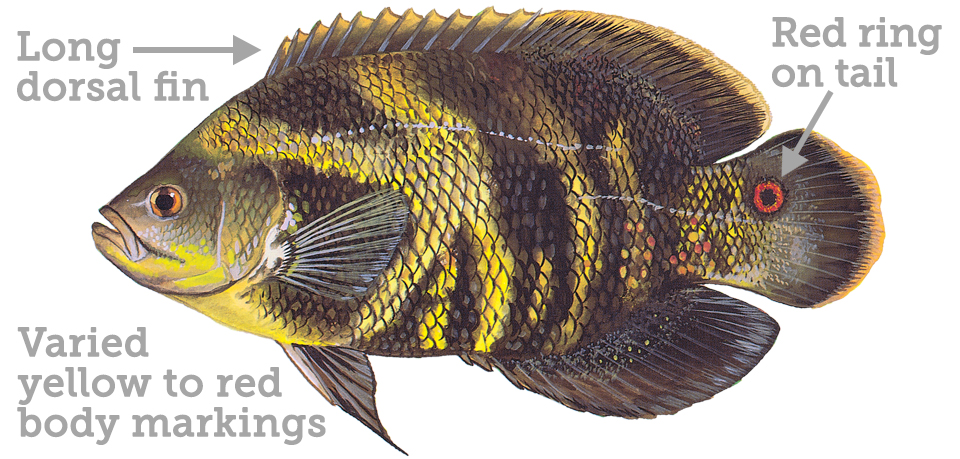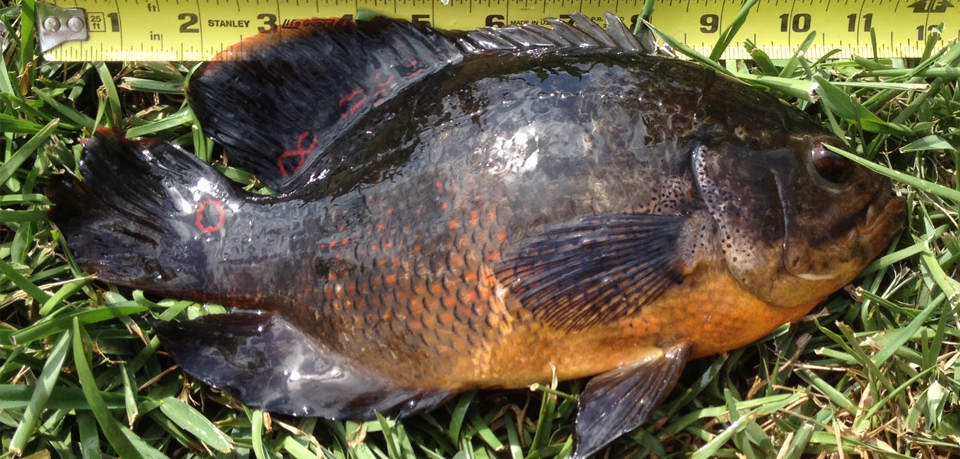 Oscar
Shape
Synonyms
Astronotus ocellatus
Edibility
n/a
Regulations
Notice to anglers: regulations on this page are location specific. Depending on your location, you could be in multiple regulation areas. To ensure you're looking at regulations based on your current location or latitude/longitude, Download the Fish Rules App and enable location services for the best and most accurate experience.

Download for Android

Download for iOS
Additional Notes
No minimum size limit. No bag limit. No closed season. It is illegal to introduce any nonnative fish or any other nonnative organism into the waters of the state. No live nonnative fish, except variable platys and fathead minnows (aka Missouri minnows), may be transported to or between waters for use as bait. Catch an oscar over 1.25-pounds, and you qualify for the Big Catch Angler Recognition Program, which rewards anglers who catch a memorable-sized fish.
Bag Limit 3

Measurements Min Size: 10 in Total Length

Additional Notes
In Wahiawā Public Fishing Area bag limit = 1 Oscar.
For a list of official country and state regulations, visit here