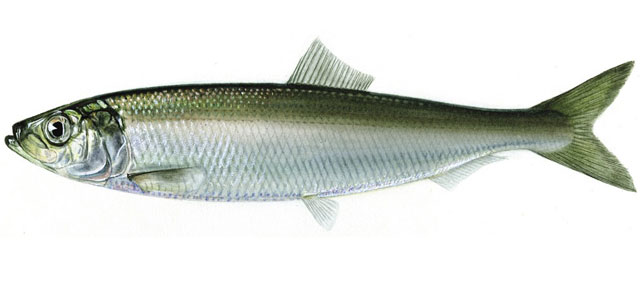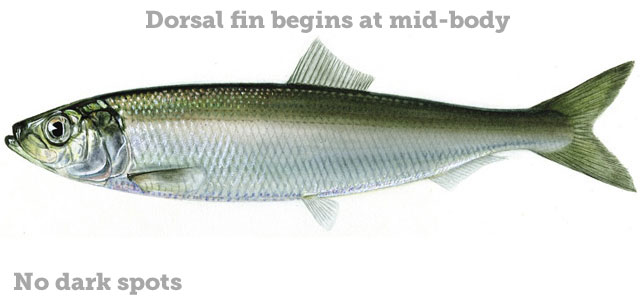 Herring, Atlantic
Shape
Synonyms
Clupea harengus
Edibility
Good
Regulations
Notice to anglers: regulations on this page are location specific. Depending on your location, you could be in multiple regulation areas. To ensure you're looking at regulations based on your current location or latitude/longitude, Download the Fish Rules App and enable location services for the best and most accurate experience.

Download for Android

Download for iOS
Additional Notes
No minimum size and unlimited bag limit. A Federal commercial permit is required to harvest Atlantic Herring as bait with gear other than hook and line.
Additional Notes
Atlantic Sea Herring may be possessed for use as bait when tending lobster and crab pots and recreational fishing. Federal regulations apply in federal waters.
Additional Notes
No closed season. No possession limit. No size limit.
For a list of official country and state regulations, visit here